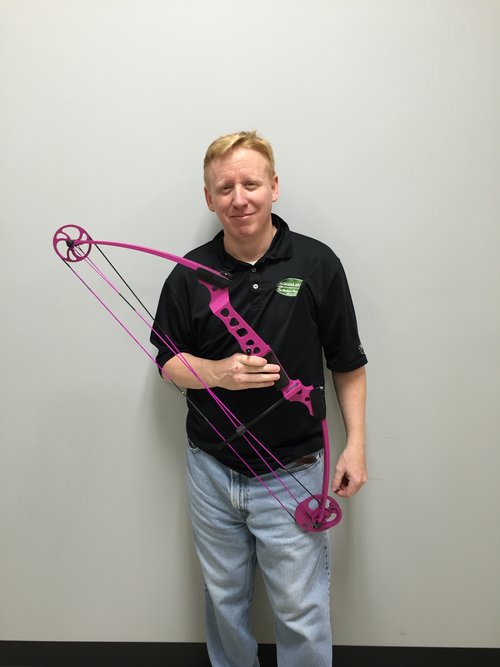 HENRY W SCHACHT
USA Archery Level 3 NTS Coach
Agincourt Archery Instructor Team – Founder and Instructor
Michiana Archery - Owner
University of Notre Dame Archery - Coach
Henry W. Schacht has taught archery for over 30 years. He has a particular love of introducing the sport to people of all ages Henry has a passion for training instructors at all levels, sharing his passion for teaching and mentoring of new archery instructors.
With the help of a dedicated group of passionate archery professionals, Michiana Archery is the most well-rounded archery shooting facility and pro shop in the region. With this platform, Henry has been instrumental in bringing USA Archery programs and instructor training to the area. He has also initiated the effort to bring collegiate archery to the University of Notre Dame.
Henry is a Life Member of USA Archery (USAA) and the National Field Archery Association.
He has 2 children – Aidan and Reagan.
Henry's passion for the sport led him to create Agincourt Archery Instructor Group which quickly grew from one instructor to a team of dedicated individuals. Being part of the team allows instructors to gain experience and share their knowledge with others. Agincourt is able to accommodate large groups and have an enormous impact on the sport. The Agincourt team's reputation grew and has been in high demand from Scout groups and community events to private lessons ever since. The group now numbers nearly 20 instructors and is one of the largest instructor groups in the United States.
Agincourt went from being an informal group to an incorporated business in 2013 as the group took on more events and started to provide equipment for students. In 2016, Henry purchased Michiana Archery to provide a home for the growing archery team and to take the business in a new, more sustainable direction – pairing the strengths of both Agincourt and Michiana Archery. Henry's Coaching Philosophy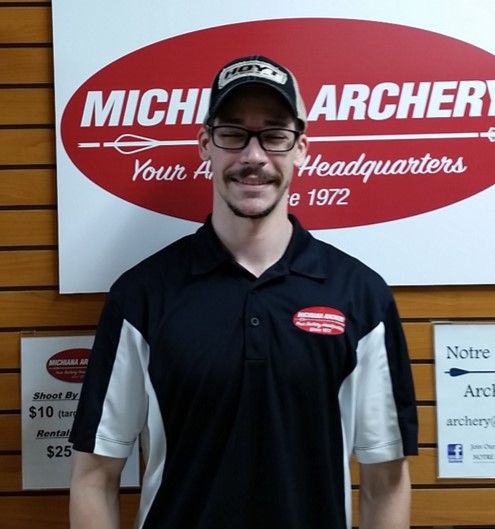 WESLEY BROCK
Michiana Archery's Repair Specialist
USA Archery Certified Instructor Level 1
Wes is your guy for repairs, servicing, part replacement, bow tuning and instruction.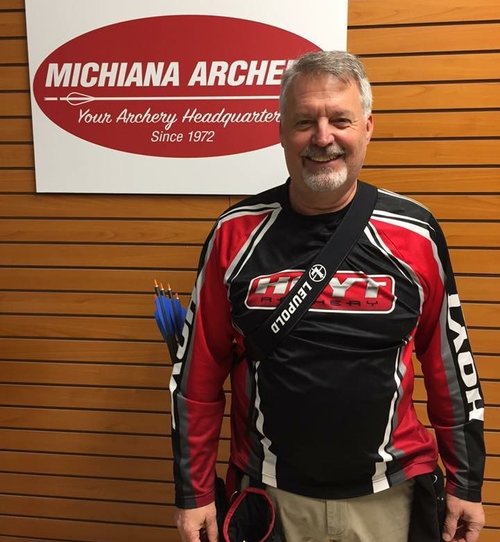 JOE KAPP

PRO SINCE 1985
Joe is our shop Pro and besides competing professionally, giving guidance to beginners and competitive archers, is very active on the local level, holding a board position at Izaak Walton League, South Bend, IN.Host and tournament director for the Holiday Tournament held in South Bend,Tournament director three years running for the Outdoor Great Lakes Sectional and past President of the Michiana Field Archery League.
Joe's Career Highlights:
2011 USA National Target Championship Compound Master 50+
2010 NFAA Indoor National Senior Pro FS Champion, Louisville, KY
2009 Lancaster Open Champion – Masters Division
1999 NFAA Outdoor National Pro FS Champion, Watkins Glen, NY
Four-time NFAA Pro Point Champion 1999, 2000, 2002, and 2013 (Senior Pro Division)
Thirteen-time NFAA Great Lakes Sectional Champion
Fifty-five time Michigan State Champion
1989 Las Vegas Champion-Open Division
Second person in history to shoot a perfect 560 Hunter round at the NFAA Outdoor Nationals (2002)
Seventeen top five finishes at the NFAA National Championships
Including two firsts, one second and seven third place finishes
Records:
359 National Target Championship 30 Meters (2011)
352 National Target Championship 60 Meters (2011)
600 w/119X NFAA Indoor National Senior Pro FS (tied record) 2010
Twelve Michigan State Records, which includes every outdoor record